The sterilization tunnels use UV technology to reduce the microbial load.
The UV series is applied to transport and packaging lines of food products such as flow packs, thermoforming machines, drying tunnels, and more generally conveyor belts, to treat the food products themselves but also decontaminating the surfaces of the belts, products, packaging, etc.
It is demonstrated how, in the food sector, the increase in the level of hygiene allows a consequent and general increase in the quality of the products and, more specifically, the UV tunnels achieve the killing (99%) of bacteria in a short time.
Gallery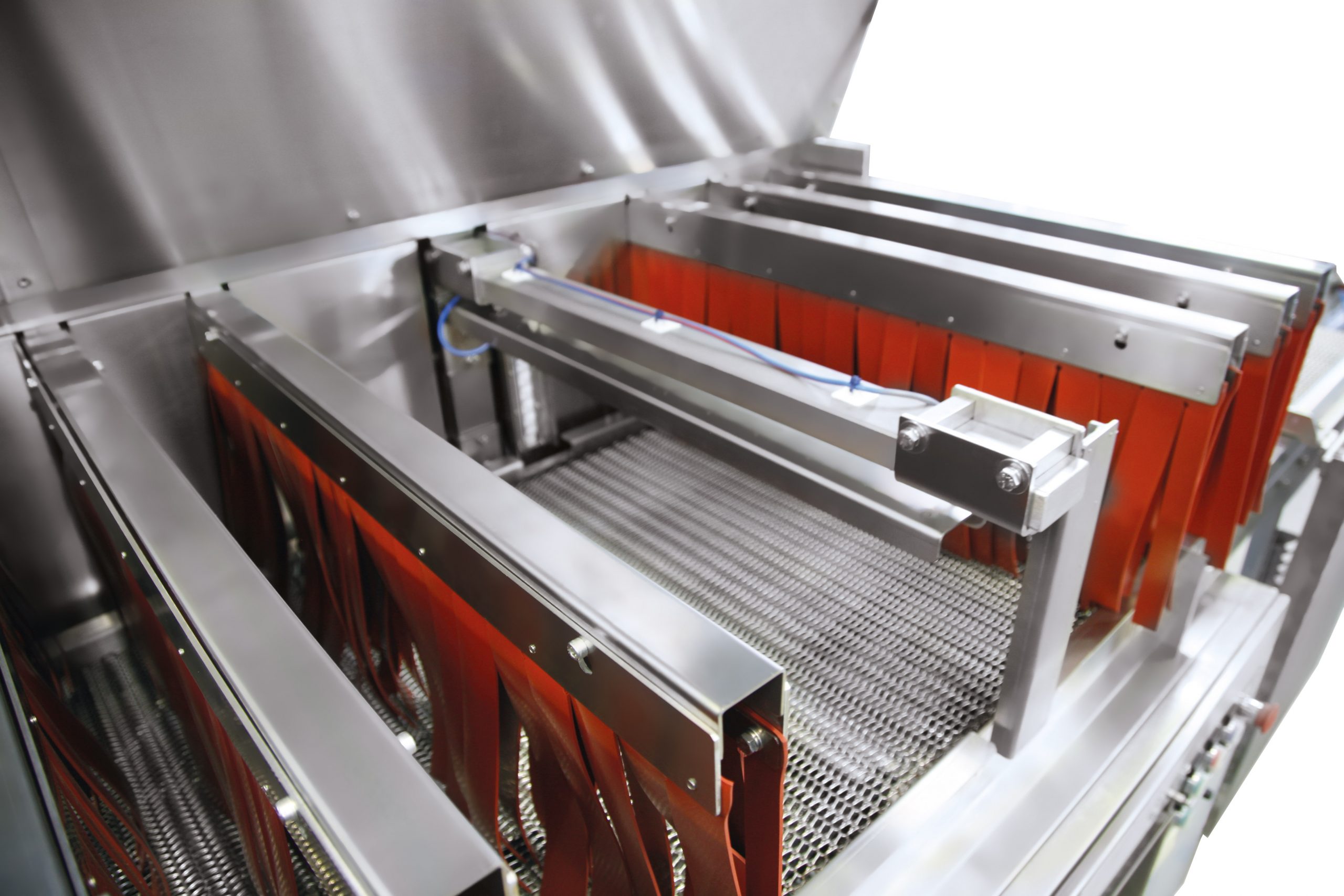 Technical characteristics
Complete stainless steel construction.
Elimination of the microbial load on the product without any contraindication, as the process is physical and not chemical.
Ecological protection in respect of the environment.
No organoleptic and qualitative alteration of the product.
Quick treatment with a reduction of over 90%.
Can be integrated into existing production lines.
Made in compliance with current EC directives.
Tailor-made solutions according to the applications.
BMB in the constant search for improvement of production, reserves the right to modify the characteristics of its products,
therefore the data and images shown are indicative and not binding. All BMB machines comply with current European
regulations according to CE, EAC and EMV.